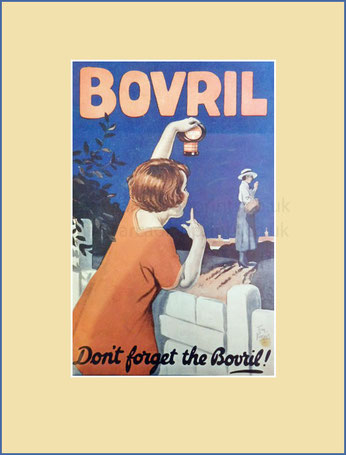 A bit of info from the BBC website:
Bovril was invented by a Scotsman, John Lawson Johnston, after he won a contract to supply one million cans of beef to the French army in the 1870s. 
The problem was, Britain didn't have enough meat so Johnston developed the product from beef extract (then known as Johnston's Fluid Beef). 
But by 1888 over 3,000 pubs and grocers were serving it. 
It came to Burton upon Trent in East Staffordshire (where Marmite is also made!) when production was moved from London in 1968. 
It is made as one of Unilever's food brands, who also have Birds Eye, Marmite and Wall's on board.
So now you know.