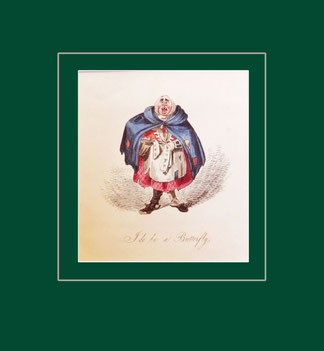 I've been reading a book about Jack the Ripper, set in Victorian England (naturally) and written from the point of view of a music hall performer.
When she mentioned singing "I'd be a butterfly" I felt I should look it up.  Originally a poem, written by Thomas Haynes Bayly in the early 19th century, it was later turned into a song 
Not sure Bayly would have expected it to be visualised thus.