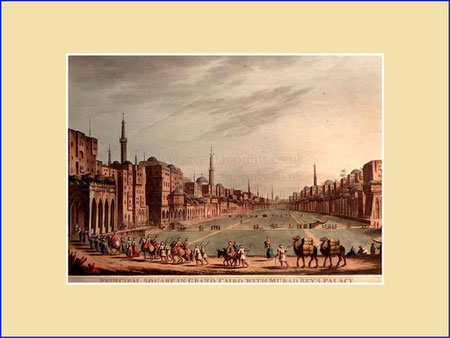 This is a testament to my husband's  photography as I always have to spend ages on Photoshop trying to make my feeble photos look like the original.  However, he can't take a straight photo, so there was a fair bit of cropping and straightening going on.
Anyhoo, a little about Luigi Meyer:
Luigi Meyer (1755-1803) was an Italian-German artist and one of the earliest and most important late 18th-century European painters of the Ottoman Empire. He was a close friend of Sir Robert Ainslie, 1st Baronet, a British ambassador to Turkey between 1776 and 1792, and the bulk of his paintings and drawings during this period were commissioned by Ainslie. He travelled extensively through the Ottoman Empire between 1776 and 1794, and became well known for his sketches and paintings of panoramic landscapes of ancient sites from the Balkans to the Greek Islands, Turkey and Egypt, particularly ancient monuments and the Nile. Many of the works were amassed in Ainslie's collection, which was later presented to the British Museum, providing a valuable insight into the Middle East of that period.
I've got 8 more to put on, so I'll crack on tomorrow.