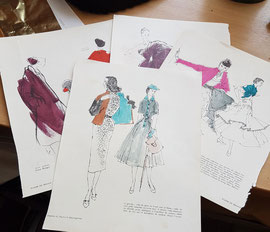 I can't do an "Added this week" as I haven't added anything this week - too busy painting walls (in case you wanted to know). 
However, I have been looking through some of my stock to see what to mount up for the next markets and I came across these nice French fashion prints from 1954.
So that's my next objective (once I can get the paint out of my fingernails).