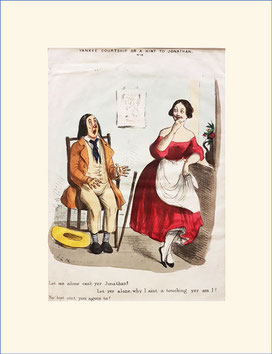 "Let me alone can't yer Jonathan?"
"Let yer alone, why I aint a touching yer am I?
"No! but aint you agoin to?"
This is a bit crumpled, but it's from a Victorian scrapbook around the middle of the 19th century, so what can you expect?
Just thought it was appropriate, as we're approaching the 29th February when traditionally, women could take the opportunity of proposing marriage.