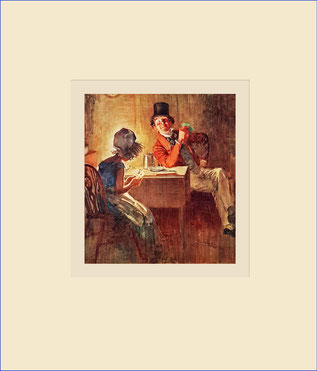 As it's World Book Day today, I thought it worth emphasising that we don't break good books in order to sell the pictures.
My husband has been dealing in out-of-print books and ephemera for 40 years. During that time, we have amassed a filing cabinet full of illustrated material from damaged stock - books with plates missing, children's books with scribbles on, incomplete magazines, etc. 
So, I am upcycling the material, rescuing it from oblivion if you like (a bit OTT?) The original aim was to reduce the amount in the filing cabinet, but it doesn't seem to be going down. This may be something to do with the fact that my husband will still be buying books with his dying breath.
And why not? I didn't want to have any room in the house anyway.