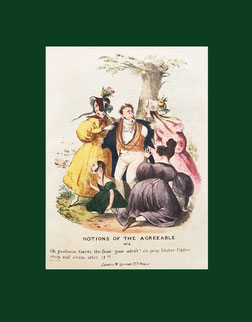 William Spooner published a good many of the caricatures featured
on our website. He seems to have been a busy man,
as his earlier time was spent publishing board games.
This one is from the "Notions of the Agreeable" series, No. 8. 
"Oh goodness, there's the Boat gone adrift!
do pray Mister Figgins strip and swim after it!!"
I'll show some of the others off in an "Added this week" section later.