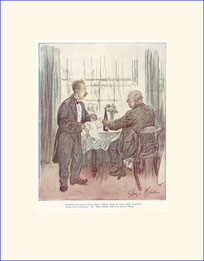 This is a cartoon by George Belcher (1875-1947), done for Punch in 1931. 
I don't have many Punch cartoons by him, but I do like this one -
not least because of the resemblance to Manuel in Fawlty Towers.
The caption:
"What year is this hock, waiter?"
"Oh, this year's, sir - it's quite fresh."